< < < ● > > >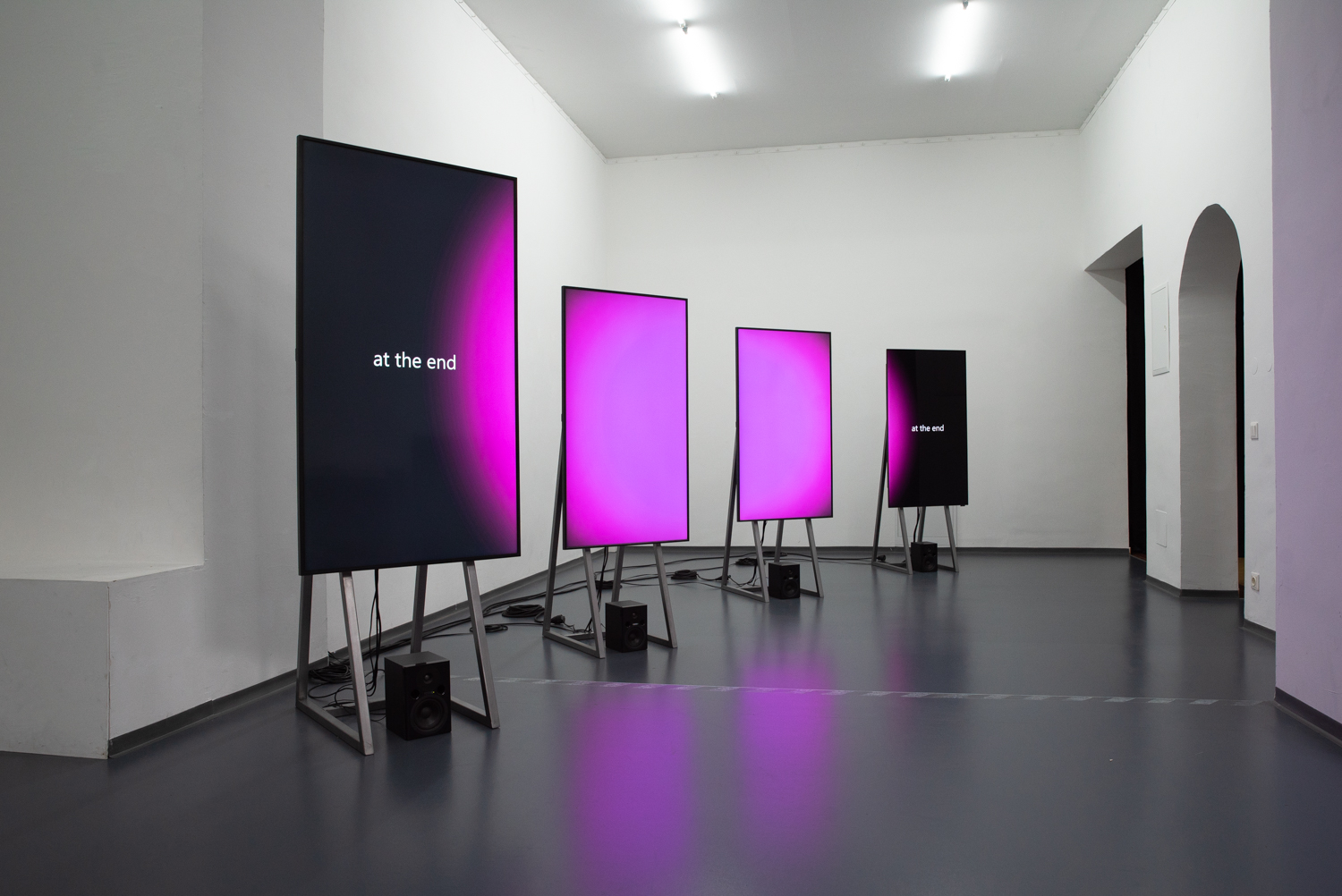 Blake fruid

2022




four channel sound and video installation mounted onto steel frames

40mins 55secs loop

installation view from solo exhibition at bb15 Space for Contemporary Art, Linz

Blake fruid

presents four distinct voices in a multi-channel performative installation exploring the pathways between linguistic sign, voice, sound and meaning. The work utilises text sourced from various online help forums, YouTube transcriptions, car maintenance manuals, cowboy song lyrics, motivational status updates, various things overheard, and linguistic text books. These texts were combined, rewritten, and performed in a sprawling composition that wanders between signification and sonority, between speech sound and noise.

A disembodied male narrator's voice is divided into four factions, each re-embodied in screen form. Textual language is manipulated on screen, stretched and warped into new figurations. The vocalic body of the chorus is hereby evoked as the subject in relation to the swirl of text-based language.

Playing at the edge of sense and meaning,

Blake fruid

expands upon vibrational meanings that can be found in the excess of language that surround the contemporary subject.

Click for

Electronic Pies in the Poetry Skies

text about the exhibition by Alexander Wöran.

Supported by Norsk Kulturrådet, Office for Contemporary Art and Bergen Kommune. Technical assistance from Bergen Centre for Electronic Art.

Part of the project Vibrational Semantics, which was initiated as part of the EU program

Oscillations: Exercises in Resilience

.